CORE MEDSTAFF is the leading RN staffing agency and go-to provider for healthcare facilities in Los Angeles. Located in the heart of the city, our market expertise and proprietary network enable us to provide Per Diem/Registry and Travel Assignments for part-and full-time registered nurses, efficiently matching their talents with our clients' opportunities.
#1 Staffing Agency for Travel & Per Diem/Registry Assignments
In addition to being THE resource for NURSING jobs in LA, we care about our nurses and dedicate ourselves to their happiness and well-being. Nurses take care of us, so we make sure they are well taken care of, providing positive work environments that promote balance and eliminate burnout with unmatched support and service.
On top of that, every chance we get, we make sure our nurses have fun. From concerts with the top stars in music, to the biggest games in professional and college sports, we host unforgettable events where our nurses enjoy the best of what our favorite city has to offer.
Find your CORE in the heart of LOS ANGELES.
We're shaking things up over here, broadening our impact by breaking old straight patterns. Hustle culture is canceled, haven't you heard? It's not just about business for us or making a profit -- it's about human connection above all else.
​
We genuinely care about your experience -- in your place of work as much as in the city that's ready to welcome you.
Thank you for your interest in CORE MEDSTAFF! Please fill out the form below so we can get back to you regarding exciting nurse staffing opportunities in the Los Angeles area. We look forward to connecting.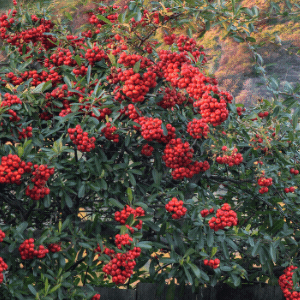 Why choose CORE? Because with all of the hard work and dedication you've put into your career, you've earned the right to have access to the best job opportunities that fit your unique needs. At CORE MEDSTAFF, we know the LA market better than anyone. We've worked in these hospitals. We have walked these hallways. So we not only talk the talk, but we have also walked the walk. Our reputation speaks for itself.
Finding top placements in the most sought after units, advocating for your best interests at contract negotiations, and helping you get settled in the city we call home is only the beginning. At CORE MEDSTAFF, we are small but we are mighty. That's because our ability to move quickly and offer our nurses high-touch service, thorough representation, and 24/7 support is unmatched in our industry. And we do it by being true to the following CORE VALUES:
Compensation
CORE MEDSTAFF offers competitive packages, fast, secure direct deposit, and tax-free allowances to help with the cost of living in Los Angeles.
Facility Expertise
We've walked the neighborhoods, units and halls of the facilities where we will be placing you. Due to the dynamic nature that is inherently a part of the field of nursing and the facilities you work in, our staff is always educating themselves on the "what's what" and "who's who" in the environments where you will be working. When you are with CORE MEDSTAFF, you will always be aware of what to expect from DAY ONE.
Housing Flexibility
We care about your commute and your safety. Based on your assignment, CORE MEDSTAFF will find you housing that fits your specific needs. Remember, we love this city, and we know it well!
​
Open Door HQ
CORE MEDSTAFF headquarters is centrally located and convenient for you to get to. Should any issues ever arise, we are not only a phone call away but a short drive away. Need a mask fit test? We will meet you at your residence, your hospital, or our headquarters. Need a check delivered quickly in an emergency? One of our team members will drive your well-deserved compensation to you and most likely bring a latte to go with it!
Market Insight
Los Angeles is OUR market. We keep a pulse on where the orders are, meeting with facilities regularly, in person, and remotely. We go the extra mile for you so that you are always presented with the best job opportunities in the area. We wouldn't have it any other way.
Travel
Need help getting to Los Angeles? CORE MEDSTAFF offers assistance to help with your travel costs!
Meals and Incidentals
We want you to enjoy your stay in Los Angeles. CORE MEDSTAFF offers benefits to help cover your day-to-day living expenses. Connect with one of our team members and we will gladly tell you how.
​
Direct Services
We don't believe in a one-time meeting and then handing you off to a vendor or other entity. Your recruiter or staffer is yours from DAY ONE. Your CORE MEDSTAFF contact will be the face you see at your facility, the voice you hear on the phone, and the host that brings you to our amazing events. We are here for you.
The CORE MEDSTAFF team is dedicated to meeting the needs of nurses, grateful to them for all they do to take such good care of us, and totally in love with Los Angeles.
​
Right down to the CORE.
HRC - HR & CREDENTIALING FOR RNs
STAC - STRATEGIC ACCOUNTS
AOP - ACCOUNTING, OPS, PAYROLL
STAFFING - PER DIEM/REGISTRY